PTFA Children's Christmas Events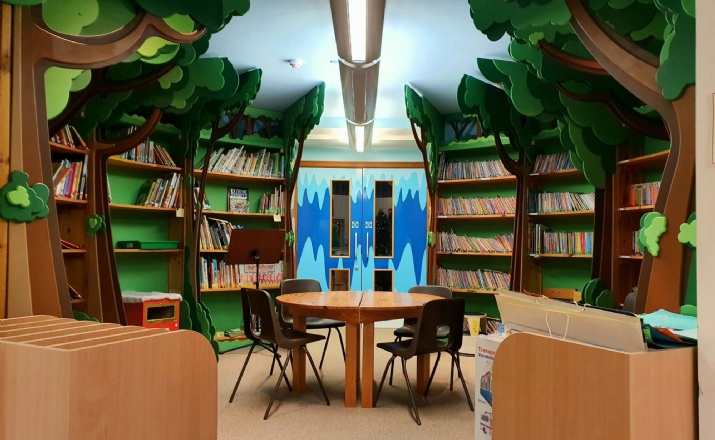 PTFA fundraising project to upgrade the school library.
With Christmas upon us, the PTFA organised some Christmas afternoon fun for the children. The Rainbow Room was transformed into a magical grotto, where Father Christmas awaited with gifts to an excitable Years R - 4, ready to tell who had been "naughty or nice". We do hope the children enjoyed the experience; we will be distributing class set photos ASAP! Years 5 & 6 took part in a crafting party, making Christmas decorations and eating cake! They took home some fantastic pieces, including baubles, reindeer pine cones and button wreaths. Their artistic creations showed no boundaries!
The PTFA would like to thank parents, friends and families for supporting the PTFA Christmas fundraising. Your generosity has been overwhelming. A net total of £1,338.00 was raised from the Children's Christmas activities, as well as the Raffle, Jumper Day, Bucket collections and kind additional parent donations. This takes fundraising to date for this academic school year to £1,855.00, almost a third of the PTFA year target and we could not do it without you!
The funds will be used for replenishing the library shelves with books ! Please keep an eye out on the playground noticeboard in the new year for further updates on PTFA fundraising progress. The PTFA would like to wish you all a wonderful Christmas and New Year.