Year 6 Residential Trip to Kingswood!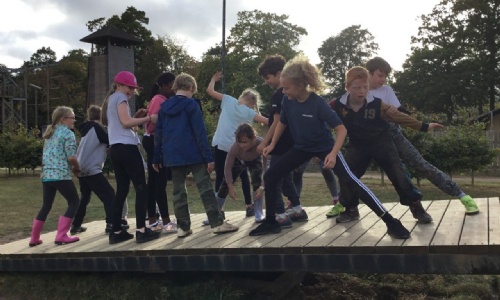 Our first residential trip!
Year 6 had a marvellous time on their residential trip to Kingswood at the end of September. The very first challenge they had to tackle was putting on bedding. (Message to the current Year 5: you better start practising now.) As for the outdoors: neither rain nor wind deterred the children as there was plenty of sunshine too; they enjoyed high ropes, fencing, air ball, bush craft, climbing 12 m poles, G-forces on the giant swing, swimming with a bit of water polo, mini Olympics ... and lots and lots of team building activities. They all seem to have grown at least 10 cm!