Year 3 and 4 Quicksticks Hockey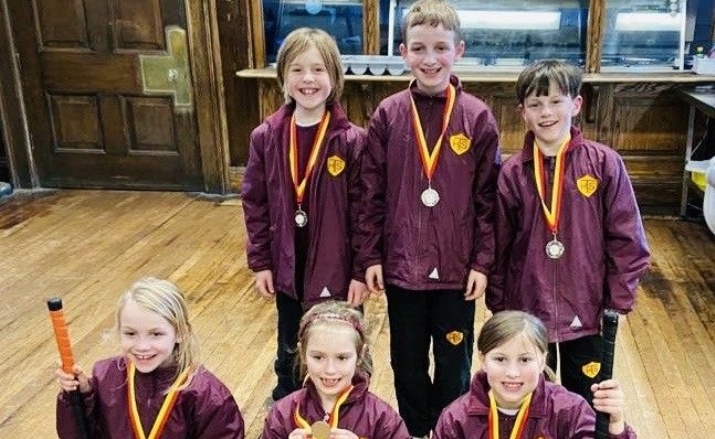 On a cold night in February, the Year 3 and 4 Hockey team took the pitch at Chatham and Clarendon House in their first ever tournament. They gelled quickly as a team working out each other's strengths and playing accordingly. In the group stage they took a 2 - 0 win against St Laurence, 3 - 0 win against Newington, 2 - 0 win against Palm Bay and a 0 - 0 draw with St Joseph's. These fantastic results meant that they finished top of their group and would be playing in the Final.
In the final, Holy Trinity came up against a very strong Garlinge team and although they played extremely well, they couldn't overcome the precision passing from Garlinge that led to two goals.
We are so proud of all the children who took part and the parents who came to support. Thanks also to Mr Darrock for his support on the touchline as well.
Please enter some content for your news story here.